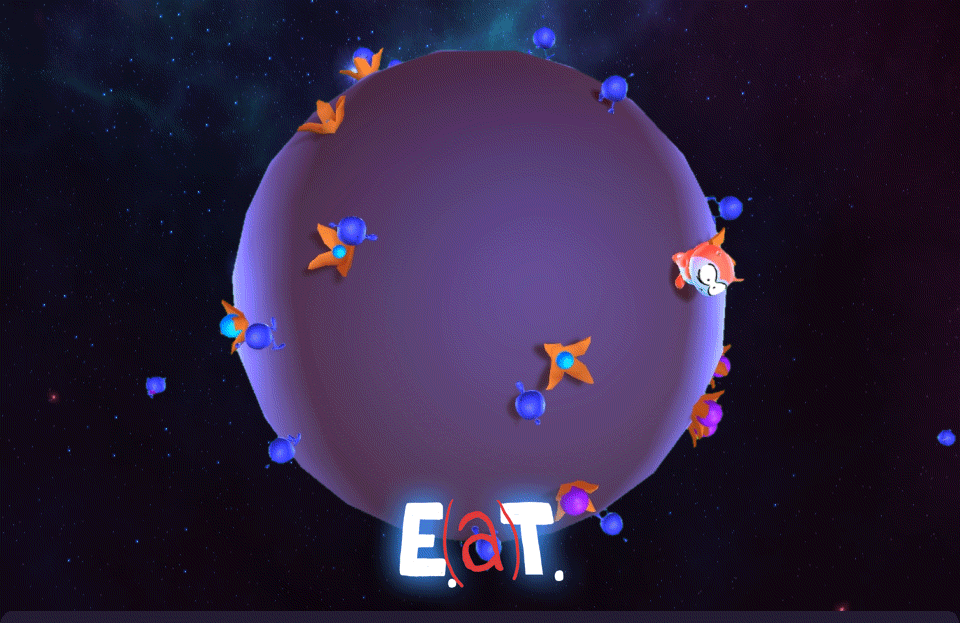 E.(a)T.
A downloadable game for Windows, macOS, and Linux

by BrothersT
Made in 72 hours for Ludum Dare 38.
You are a very hungry life form. So hungry in fact that you will die within seconds if you don't keep eating! And what's worse, pesky little aliens are overrunning your little planet and eating all your food! Boot them into orbit and survive for as long as you can!